I started using Sabayon back in 2007 as it was more fun than Windows XP. I decided on it after trying out many other Linux distributions with Live CDs downloaded and burned at school. Gentoo was the fastest Linux distribution, and Sabayon made it easy to install. At that time, it had automatic graphics card configuration to enable Compiz-Fusion. Compiz-Fusion is like the glassy windows you see in Vista, plus many other effects (the most famous being wobbly windws). I suppose that was the reason so many people tried Sabayon at the time. Unfortunately, on the laptop where I installed Sabayon, the graphics card was not capable of these effects (but I did get lightweight transparent windows, highly useful on a small screen). Anyways, here's what the wallpaper looked like: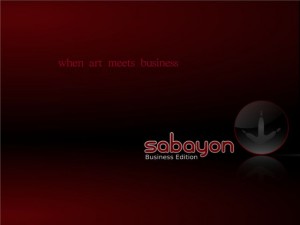 At that time, Sabayon (since it was just a way to install Gentoo) was for power users. The dark red and fossilized penguin footprint certainly leaves the rest of the pack behind. I was able to build a system on an Inspiron 1000 that would load the next web page as soon as I clicked on the link. The Reiser file system did the trick for caches, and compile time optimizations made better use of the Pentium 4 CPU.
Later in 2008, I got my own laptop and dual-booted XP with Sabayon 3.4. It's hard to say which OS I liked better. Linux had trouble with wireless and crashed whenever I launched a program that used OpenGL. Windows came with all the right drivers, except I can't do anything besides work and play there. I ended up playing a game called NetHack and spending a lot of wasted effort on an English presentation on Marcus Aurelius's Meditations. I think I simply used Windows more because I liked the desktop colors: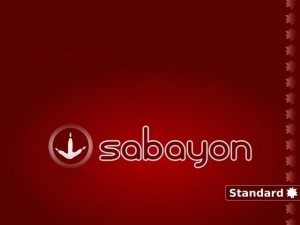 Sabayon had too many splashes of red here and there, but all that changed with the next release.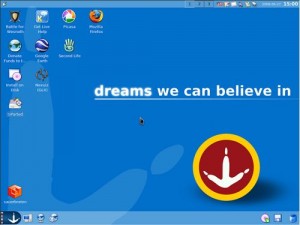 This was my first glimpse of the future of Sabayon. It (I mean he) was (all) about dreams (besides a surprise for me). I remember this quite well. It was when Sabayon became a binary distribution instead of just a Gentoo box that came with the box (not exactly out of the box as the wireless required ndiswrapper). Let me emphasize that point again. I got a system I couldn't boot as soon as I tried hibernate.  Thus, the dreams burned to the ground. So I went back to Windows again, this time with Vista. When I had the chance, I made my computer quad boot with XP, Vista, Sabayon, and Kubuntu. All of them had special characteristics and capabilities. Vista was the only one that could suspend and wake with even cpu frequency scaling on both cores. Kubuntu was the only one that supported a full KDE 4 desktop. Now days, KDE 4 is available for all 4 of them. In the February of 2009, I tried Sabayon 4: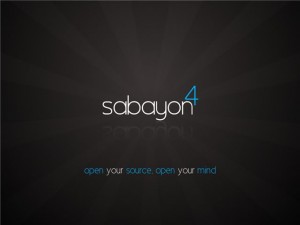 partly hoping those CPU frequency scaling bugs were fixed. However, Dr. Scheme had poorly written C code that required custom compile options. I got my work done in Windows. From May until December I used Windows 7 RC. It was where I was able to do everything in an easy and quick way. Most importantly, I was ahead of the technology curve with the elegant UI (now KDE users are beginning to copy it). I installed Sabayon 5.1 again over the past Christmas break: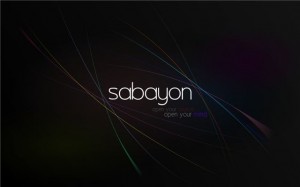 This one definitely deserved a version bump as the developers switched from -Os to -O2. -O2 is generally faster, but -Os is always smaller, in terms of compiled programs. This was great, as my CPU fan was used a lot less. I rarely hear it now after a few tweaks. Moreover, this is the first time I used Linux continuously over a month for over a year. Congratulations to Sabayon! More details about each release for those who want to compare what truly matters to a user with what Sabayon has provided through its history:
Sabayon Linux 3.3 x86/x86-64: Press Release
Sabayon Linux x86/x86-64 3.4: Stable Release
Sabayon Linux x86/x86-64 3.5: Stable Release
Sabayon Linux x86/x86-64 4 Revision 1 Rolling Release